Local web professionals sharing info and experience with an audience of peers.
Next BHAMSession TENTATIVE: Tues Jan 21, 2014 6PM
The next session may have to be postponed due to travel/meetings... and the speaker is yet to be determined. Be sure to add yourself to the announcements list (below) to get notified.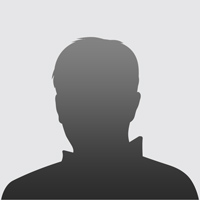 TENATIVE Tues Jan 21, 2014 6PM
Speaker is to be Announced
Topic is to be announced soon.
About the Talks
We start on time so don't be late! We may close with a raffle for attendees so bring a business card, and we close the Americas Favorite Media loft promptly at 7:30. Everyone is encouraged to continue networking and discussions by moving down to Brandywine Kitchen or Uisce downstairs, or any of the local night spots, as desired.
When is It?
BHAMSessions are planned for the Nth Tuesday of every month. We aim for 1st Tuesday, but may be rescheduled to accommodate speakers and holidays. Please watch this website for announcements.
Who's Invited?
All web-involved professionals in Bellingham at the time of the talk are welcome. Copy writers, web designers, producers and production staff, story tellers, content creators, coders & developers, strategy-UX-IA pros... even marketers are welcome! Bring us a business card that shows you are active in the industry.
Who Speaks or Presents?
Local people with stuff to share, and some invited guests. If you have something to present for discussion or to demonstrate something you've accomplished on the web or with web technologies, let us know via the contact form. Or just come and witness, and consider presenting on a later date.
Are Business Owners Welcome?
BHAMSessions are for web-involved professionals interested in learning, sharing and networking with peers. Business owners who are not web professionals can use the invite form below to request permission to attend, which may be granted at the discretion of the organizers and participants.
What Topics are Covered?
Anything of interest to an audience of local web professionals is suitable for a BHAMSession. Any topic that helps with the What, How, and Why aspects of publishing on the web. No promotional or sales presentations, please. See the list of prior BHAMSessions for examples.
Who Runs It?
BHAMSessions are run by volunteers and hosted by Americas Favorite Media, a local web publisher.
Is it FREE?
Yes, BHAMSessions are free to participants. However, our gracious hosts and sponsors reserve the right to restrict attendance to anyone for any reason.
Is this like a TED Talk?
Heck no! BHAMSessions are casual "here's what I did" and "check this out" gatherings. Don't have a polished deck? Bring what you got, and present what you bring, or go live at a keyboard or white board. BHAMSessions are about the people and the info sharing, not fame nor glory.
Where is It?
Americas Favorite Media conducts research, develops web strategy, builds, publishes, manages and promotes web properties from a loft space above Brandy Wine kitchen on Commercial Street. BHAMSessions are held inside Americas Favorite Media. Address is in the footer.
Additional Info
BHAMSessions should be supportive for learners, creative innovators, and risk-takers, so please bring smiles and an open mind. No audio recording and no video permitted. White board and markers, projector for Mac/Windows available.