John Andrews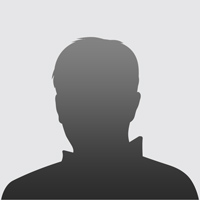 "An Introduction to Domain Name Investing"
John Andrews, Consulting Engineer, Upper Left Placement
December 17, 2013 6:00pm
About the Talk
John introduced the business activity of "domaining", which is the buying, selling, trading and sometimes developing of Internet domain names as assets. In some ways like Real Estate, and in other ways more like rare coin collecting or currency trading, domaining is a past-time that is a hobby for some and a career for others. This introduction covered the basics of ownership of domain names (which is really more like leasing), and several interesting aspects of the marketplace for domain names.
John has many years experience with domain names, which made for a very interesting talk. He knows many of the world's most famous, most successful, and most infamous domainers. He also considers domaining a true opportunity for anyone intersted in learning a new business, and demonstarted that there is significant opportunity for those who learn the nuances and conduct themselves in a professional way, of course managing the risky parts of speculative investing in Internet names along the way.